OK riddle me this. When I saw this elongated Tee Shirt on the Merchant and Mills employee who's general look I most vibe with I was really keen to make exactly the same thing, in the same fabrics. Here is a photo of Elwen looking really cool in her Tee Shirt dress.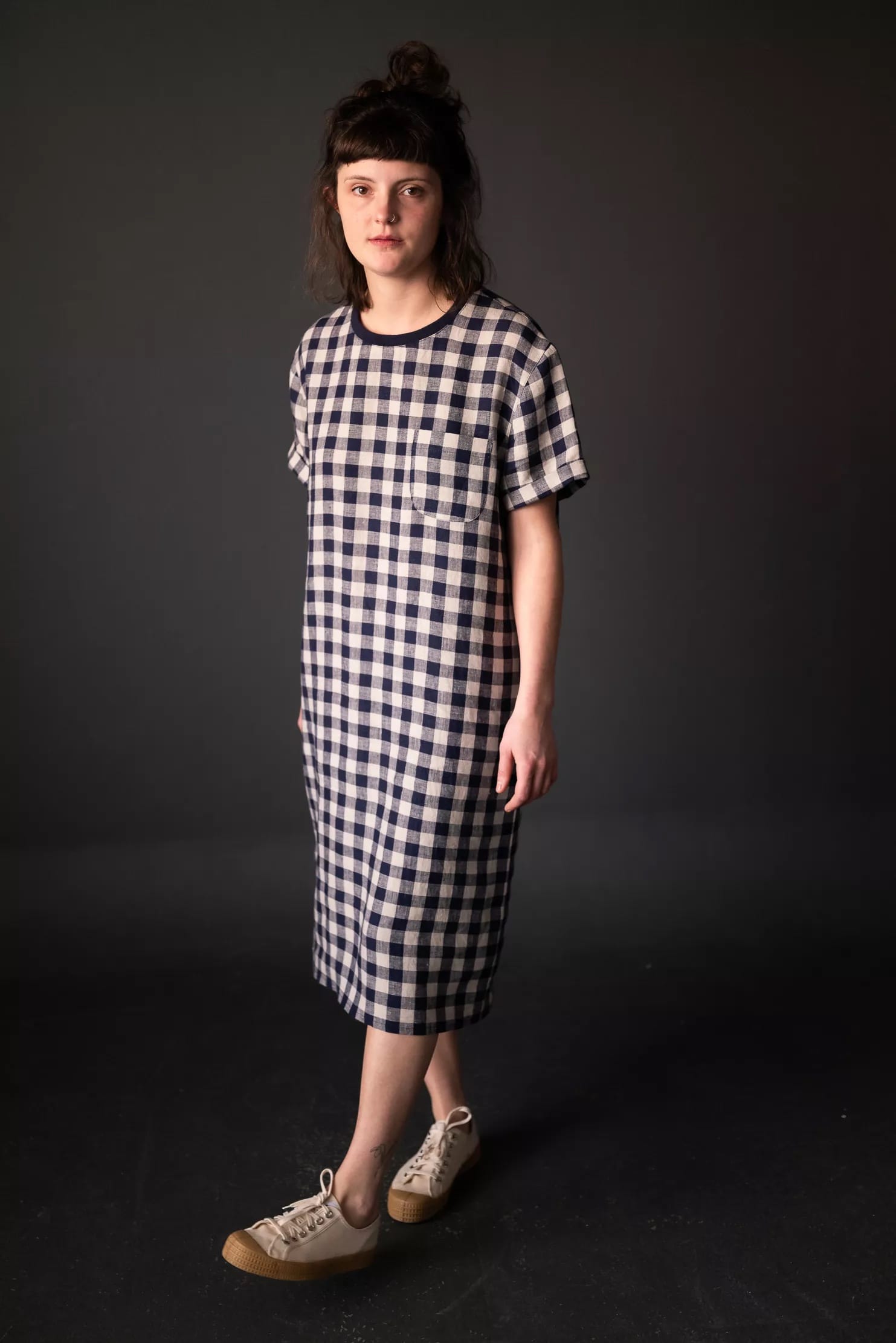 However, when I made this and put it on it was just blah. Not right on me.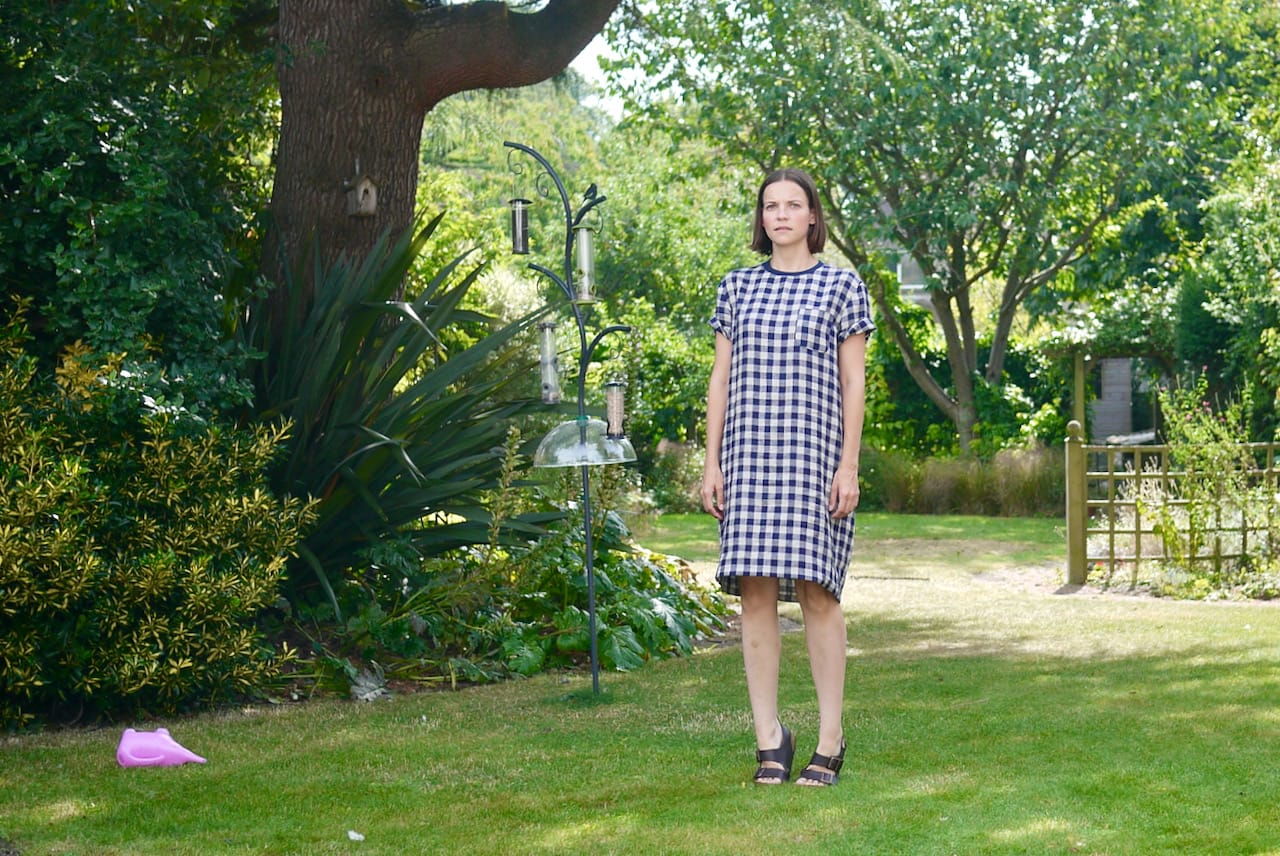 So I left it for a bit to marinate… and then hacked the bottom off to make it into a cropped t-shirt.
As a t-shirt I can't get enough of it. It goes with everything and looks cool. The combination of linen and stretchy ribbing is something I find really irresistible. You get the warm folksiness of a linen gingham with a sporty and unexpected edge.
Here are some photos. I'm also wearing the Eve trousers in this which I'll write up some other time no doubt.